This page is here to show clients that I have worked as well as other websites that I have developed and maintain over the last several years. I have many smaller clients and landing pages that have been created over time that will not be listed here although here is some of the better work I've done. Most of these were designed and developed by me from the ground up without any contracted help.
---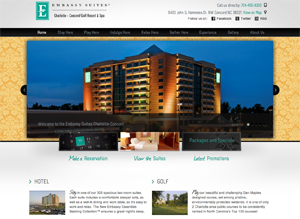 Embassy Suites Concord
Developed by me under my Corporation Mofiki WorldWide, Inc. I work closely with the Embassy Suites in Concord North Carolina to make sure they have a website that not only looks professional but also produces results. I am responsible for all of their web development, maintenance, and Search Optimization…
– Visit Embassy Suites Concord NC
---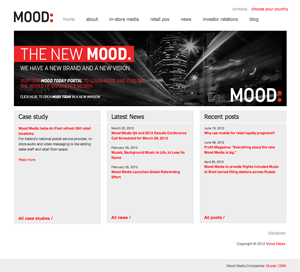 Mood Media Corporation
I am currently employed by Mood Media and work closely with the team here in North America. I am responsible for website design and development changes throughout the website as well as the web assets rebrand that just recently took place. I work with people all over the World to make sure the website runs smooth…
– Visit Mood Media
---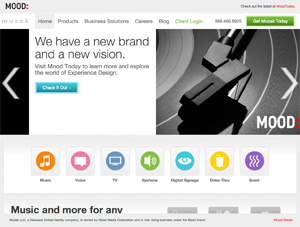 Muzak, LLC.
I worked on the design and development of this website (while a majority was contracted out) over the past several years. I am still responsible for website design, development, new pages, seo and sem throughout the website as well as the web assets. I am the sole maintainer of muzak.com…
– Visit Muzak | Mood